This year's TBS Melbourne vajrayana retreat will be three weeks on the practice of Vajrayogini. The retreat will include teachings and guided meditations, and attendees will aim to complete 100,000 recitations of the mantra. Prior empowerment in the practice of Vajrayogini is required to attend.
The first session of the retreat will be at 7 am on Sunday 17 September, and the last will be followed by a fire puja, tsog offering, and then lunch on 7 October.
The retreat will be led by Les Sheehy, resident teacher at the Tibetan Buddhist Society's Perth centre and a highly experienced teacher. Les has been a student of the Vajrayogini practice and of the Society's spiritual guide, Venerable Geshe Acharya Thubten Loden, and other high lamas over many years.
The main text for the retreat will be Venerable Geshe Acharya Thubten Loden's Path to the Union of Clear Light and Illusory Body.
You can attend the retreat either staying onsite, commuting to the centre each day, or by linking in online. If you are unable to attend the whole retreat, you may choose to attend a 1-week or 2-week block and if you wish the fire puja as well. It is not possible to attend intermittent single days or 1or 2 sessions per day.
The Tibetan Buddhist Society's Melbourne centre is located 25km north of Melbourne (15 minutes from Melbourne airport) and was established through the efforts of the Society's founder, with its abundantly blessed magnificent traditional Tibetan temple set in a peaceful and heart-warming garden.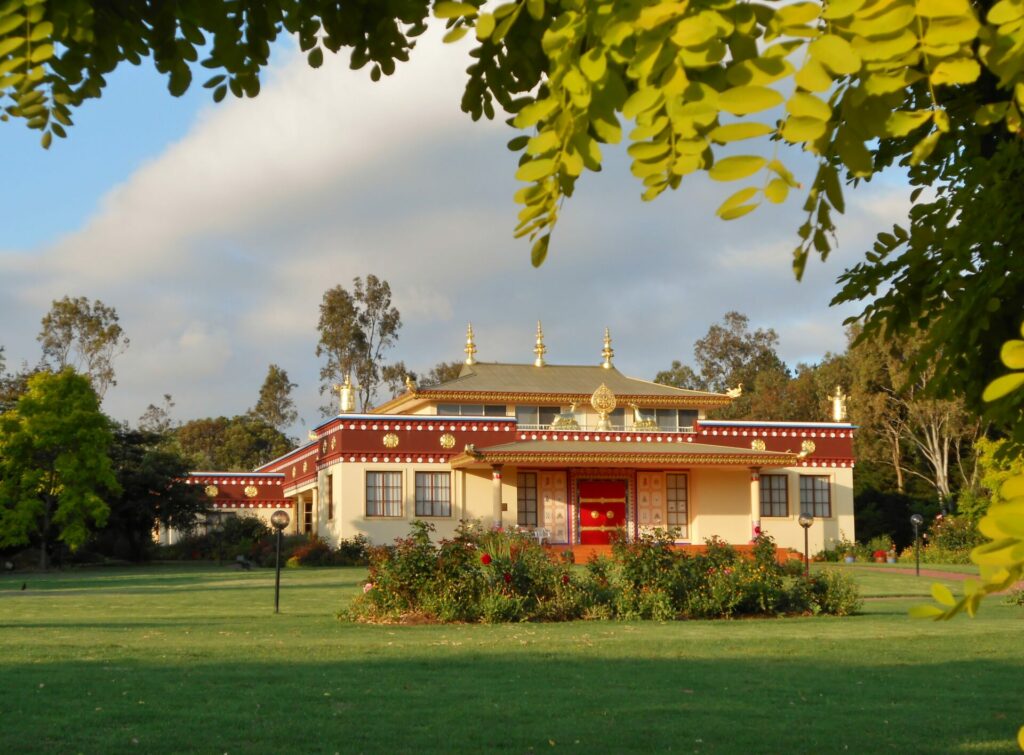 Staying Onsite
We recommend residential attendees arrive in the afternoon of Saturday 16 September. Dinner will be provided. Interstate attendees should provide flight details to Events@tushita.org once known so that transport from the airport can be arranged for you.
Commuting Each Day
If you live reasonably close to the centre, you may wish to commute each day. Meals will be provided.
Attending Online
Interstate students and others who due to health or other personal reasons are unable to attend onsite can attend the retreat online, linking in via GoogleMeet. The fire puja will be screened online for online retreaters.
Costs
The residential rate includes staying onsite from 16 September.
Costs for the primary options for the whole retreat are shown below. The costs for all options, including concessional rates for those eligible, are in the registration form.
| | |
| --- | --- |
| Staying at the Centre | $2,078 |
| Commuting 7 am – 8.30 pm | $1,343 |
| Online 7am – 8.30 pm | $697 |
Membership Discount
If you are a current (financial) member of the Tibetan Buddhist Society (Melbourne) and wish to use your annual membership retreat voucher, please email Events@tushita.org
Registration
Register and pay via the online form by the deadline. (Late registrations will not be accepted.) If you have any registration or payment queries, please email Events@tushita.org
Registration Deadlines:
• Staying onsite: 8 September
• Commuting and Online: 8 September