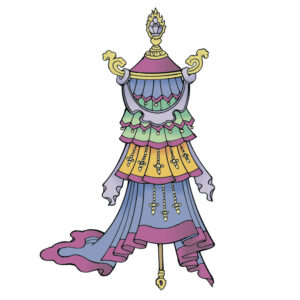 Introduction to Buddhist meditation classes in Melbourne
This series of Buddhist meditation classes in Melbourne provides an introduction to Buddhist methods for developing a calm and peaceful mind, the antidote to stress and anxiety.
No matter your faith or background, you can apply Buddha's teachings to your daily life.
In this busy and often chaotic world, how to find an oasis of peace within? Over a four-week series,  discover the ancient wisdom from the Buddha and its relevance in the 21st century.
These ideas and meditation methods nurture the very best part of us, giving us a glimpse of the strength and wellbeing that is our birthright.
Course background information
Classes generally are held in our beautiful peaceful Tibetan temple from 1.30 to 3pm. At present they are online due to COVID. Everyone is welcome. Classes are followed by afternoon tea.
The Tibetan teacher and founder of the Tibetan Buddhist Society, Venerable Geshe Acharya Thubten Loden, brought these teachings to Australia after a lifetime of study and practice. Geshe Loden passed away in 2011, but his legacy lives on through the program of teachings and the wonderful facilities at the Peaceful Land of Joy Meditation Centre in Yuroke or online via the Tibetan Buddhist Society YouTube channel. Classes are based on his 2 introductory books Essence of the Path to Enlightenment and Meditations on the Path to Enlightenment.
Each class will incorporate a talk, guided meditation and question and answer session. The facility charge is $10, with proceeds to support maintenance of the temple and gardens. You can pay by following the link below. 
Tibetan Buddhist Society
20 Cookes Rd
Yuroke VIC 3163
Tel: +61  03 9333-1770