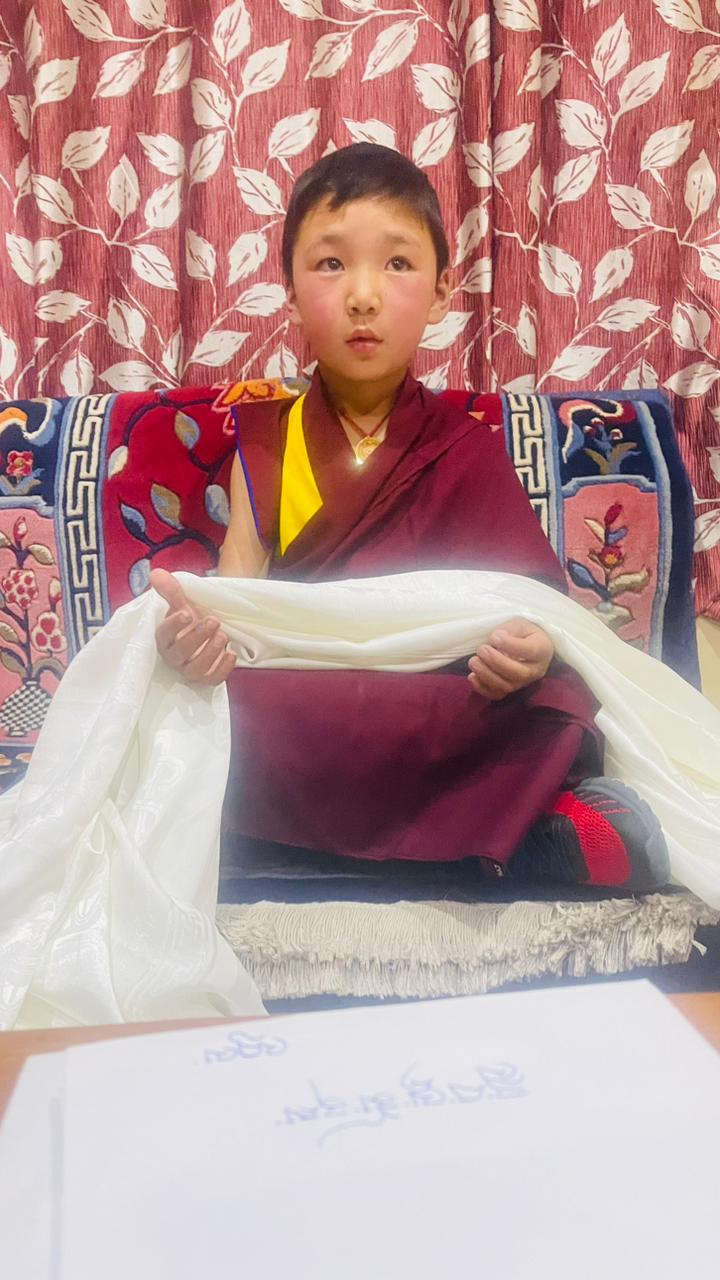 Before passing away in 2011, Geshe Loden left directions about locating his reincarnation, to be known as Loden Rinpoche. Following Geshe-la's directions, and with the assistance of monks from Sera Je Monastery, we consulted His Holiness the Dalai Lama.  His Holiness indicated that Loden Rinpoche would be found in Ladakh.  Recently he was identified by His Holiness as the son of a Tibetan nomad family living in that region. 
In accordance with the wishes of his family, Loden Rinpoche will be enrolled at Sera Je Monastery in the next few months and commence his monastic education.  This includes contemporary subjects such as English language, science and mathematics, and also the traditional Geshe studies. 
Continuing Geshe Loden's legacy of kindness
People who had the good fortune to meet Geshe Loden will recall his inspiring and energetic Dharma teachings, his good humour, practical wisdom and a life uniquely and consistently focussed on looking after others.  
Those of us who did not have the opportunity to meet Geshe-la personally still experience his wonderful legacy – reflected in Tibetan Buddhist Society centres across Australia, the beautiful traditional Tibetan temples in Melbourne and Perth, his nine clear and authoritative Dharma books and the continuing program of teaching, study and meditation practice. 
We will never forget the kindness of everyone in our broader community who has helped in so many different ways to sustain Geshe Loden's centres and his vision since 2011.  Our collective merit has helped to support this wonderful result.
Renewal and change
It is inspiring to think about Loden Rinpoche carrying Geshe Loden's vision into the future, continuing to bring joy, guidance, kindness and wisdom to ongoing generations.  In the meantime, we all have the wonderful opportunity to be part of new chapters in the story.  
Any way that we may choose to be involved in sustaining and developing our centre, its activities and its community helps to create this positive future.  Loden Rinpoche's identification gives us all renewed inspiration. 
We look forward to sharing more about Loden Rinpoche, his studies and activities with everyone as we learn more and as this marvellous new story unfolds. 
Tibetan Buddhist Society
20 Cookes Rd
Yuroke VIC 3163
Tel: +61  03 9333-1770