By Marg
Over the years, a team of volunteers has tended to the beautiful gardens each Saturday morning at the Tibetan Buddhist Society and I am fortunate to be one of them. Regardless of how busy or stressful my week has been, I find spending time in the gardens and being with my fellow gardeners, very satisfying and restorative.
There is a quiet joy to be had in watching the gardens grow and change across the seasons of the year and in being outdoors as well as enjoying a catch up over a cuppa with the gardening team who are such a lovely, sociable bunch.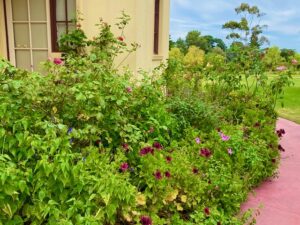 On arriving last week at the Peaceful Land of Joy, I was greeted by some resident ducks and one rabbit grazing on the edge of the driveway as I entered. They merely glanced at me and were in no hurry at all to move away. The birdlife at the gardens is abundant – sulphur-crested cockatoos, grass parrots, New Holland honey eaters, moorhens and cormorants to name those that I know. Probably my favourite local is a resident blue-tongue lizard who lives in a secluded area and enjoys sunning himself on some rocks but will wander off slowly if disturbed.
The expansive lawns are surprisingly green for this time of year and it seems that much is still in bloom: calendulas with their bright orange and yellow flowers, marigolds, all types of salvias which the bees just love and even the roses are still managing to flower despite the recent heat.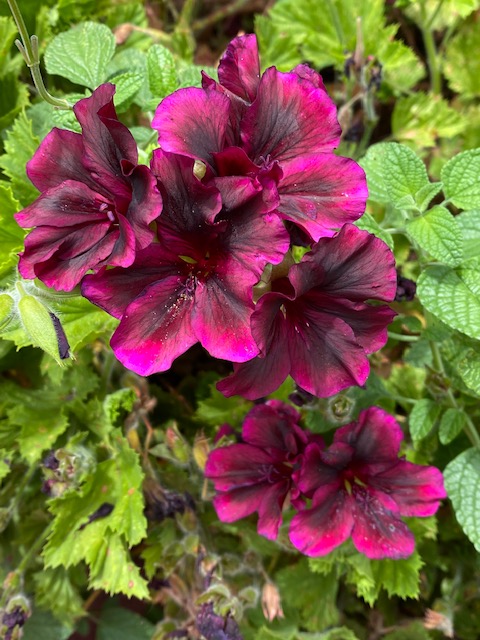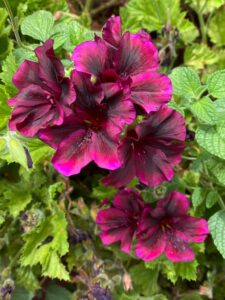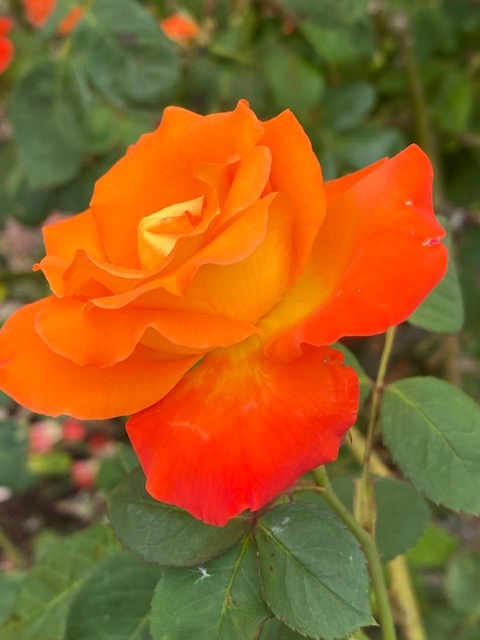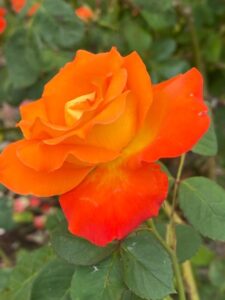 There is quite a variety of trees around the gardens – towering eucalypts, Illawarra flame trees, cedars, conifers and the beautiful Golden Robinias near the temple.
Each week starts with a wander around to see what the gardens are doing and what might need tending to – it could be pruning, weeding, mulching or watering. No specialist skills or knowledge are required – there are always volunteers with expertise to ask for guidance – and tools are provided.
Being in the garden also provides an opportunity to be mindful – just to focus on the task at hand – and to enjoy the company of others as well as appreciating the results and a sense of accomplishment at the end.  
Contributing to the care of the gardens and its inhabitants, as well as for the enjoyment of all its visitors, is incredibly rewarding. New volunteers are very welcome!