You are welcome to join us to learn gentle Buddhist methods for developing a calm and peaceful mind and body, new approaches to the challenges of everyday life and entering the path to enlightenment.
The introductory class is at 1.30pm on Sunday 19 February and Path to Enlightenment at 4pm.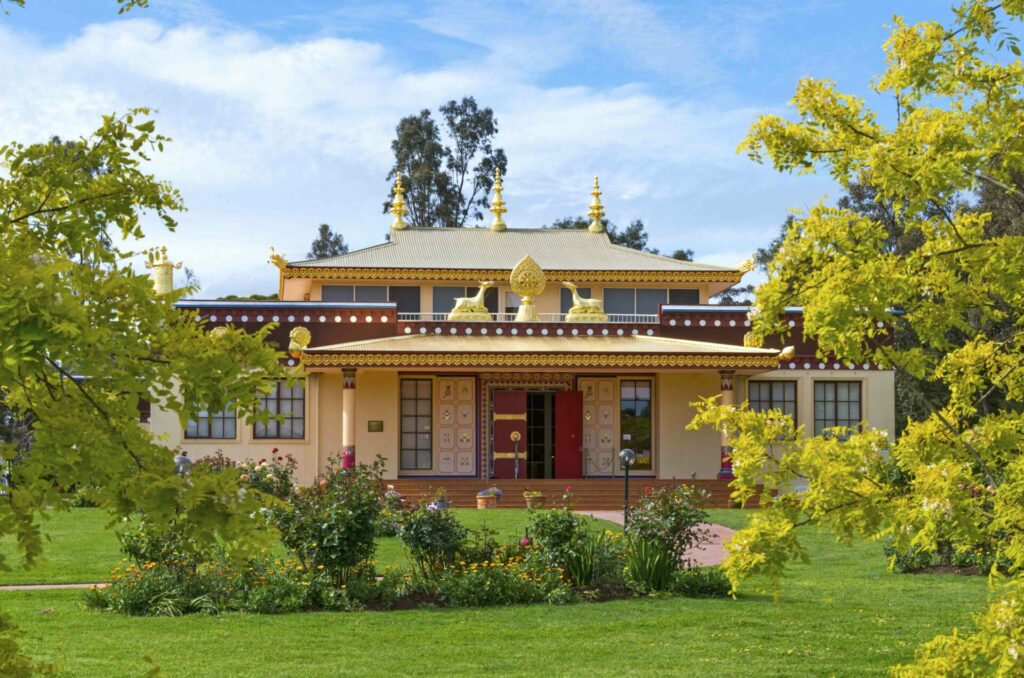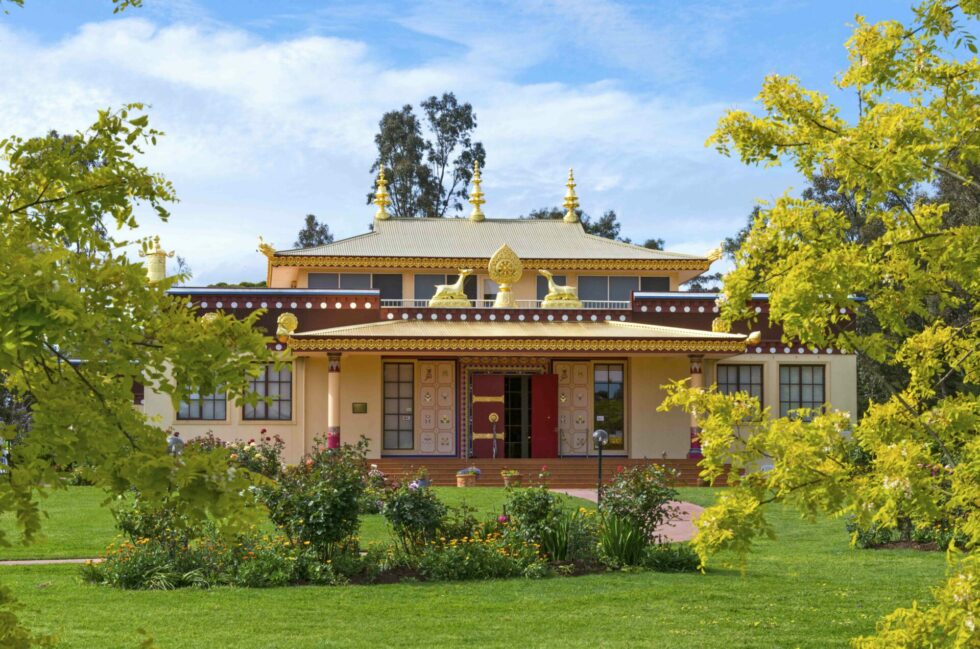 Buddhist philosophy and meditation classes help us:
Discover a healthier approach to life events
Rethink the approach to our challenges
Find energy and inner strength for action, empathy, wisdom and compassion
Hear a program created by the great Tibetan teacher and author, Venerable Geshe Acharya Thubten Loden
Explore the genuine Tibetan Buddhist tradition made relevant to a modern audience, based on highly authoritative and ageless wisdom
Follow the course text – Geshe Loden's remarkable work, Meditations on the Path to Enlightenment
Experience a magnificent traditional Tibetan temple and gardens – an oasis for meditation
DETAILS
All sessions will be in the magnificent traditional temple and online via the Tibetan Buddhist Society YouTube channel. All are welcome. For those on-site afternoon tea is served in the temple dining room after each session.
The facility charge for each session is $10. Registration is not required. All proceeds support maintenance of the temple and gardens. You are also welcome to attend online via the Tibetan Buddhist Society YouTube channel. Please contribute here for the online classes. All proceeds support the maintenance of the temple and 10 acre gardens.
For more info please email events@tushita.org or phone 9333 1770.