On-site and online options
"Meditation is the key to happiness." Venerable Geshe Acharya Thubten Loden
As the world has evolved and our interconnection has become more recognisable through technology, climate and travel, themes such as meditation and mindfulness have come to the fore in western culture.
Buddhist philosophy has prioritised meditation techniques over the last 2000 years. We would love to share them with you.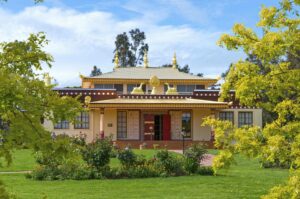 Both ancient tradition and scientific research have established that a peaceful, settled mind can bring many benefits, including greater happiness, calm in the face of challenging circumstances, higher focus on problem solving and compassion, and better physical well-being.
Tibetan Buddhism offers a vast array of meditation techniques to explore the inner world of the mind.
Opportunity to improve our sitting meditation
An opportunity to improve our sitting meditation practice is beneficial for every practitioner whether new to meditation or long-time students of the Dharma. In this retreat we will study and apply different techniques for:
Relaxation, concentration, and stabilisation meditation
Love, compassion and bodhichitta
Self-awareness and self-compassion
Impermanence and interconnectedness
Other healing meditations
The retreat is an ideal opportunity to take time out to develop and strengthen our meditation skills with plenty of scope for discussion and questions.
Introductory overview and discussion session
An optional session for newer students and everyone who would like to join, will be held at 8.15 am Saturday, to provide an introductory overview of Tibetan Buddhism. On Saturday evening everyone is welcome to join a discussion session with opportunities for questions and to explore everyone's different perspectives.
Retreat information
The Tibetan Buddhist Society's Peaceful Land of Joy is a friendly, relaxed meditation centre set in stunning gardens, on the northern edge of Melbourne.
All sessions are held in the magnificent space of a traditional Tibetan temple with plenty of time to wander and unwind in the beautiful 10-acre gardens or you can join online via Google Meet.
This retreat offers delicious and wholesome homemade food and caters for vegetarians, and a wonderful opportunity to take a break from your hectic schedule.
With plenty of breaks for resting, walking and enjoying plentiful healthy food, this retreat is suitable for new and experienced students alike. For those staying overnight private rooms may be available. See the retreat schedule below.
Course teachers
The course teachers are Venerable Anna Goldstein and Angela Scherma.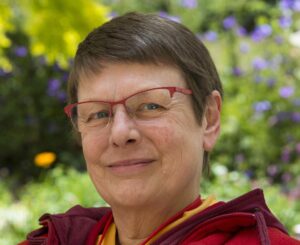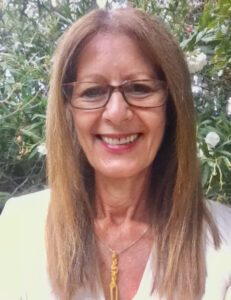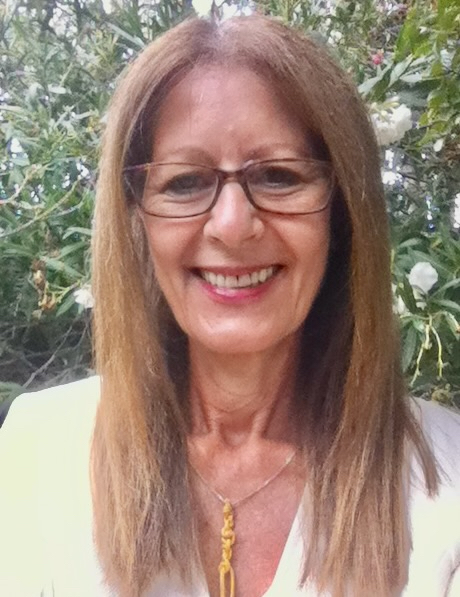 Venerable Anna (far left) has been a student of the Society's founder Venerable Geshe Acharya Thubten Loden for more than 30 years.
Angela Scherma is also a long-time student of Geshe Loden. Originally, from a corporate background, Angela now works as a spiritual carer and family safe advocate at a large city-based hospital.
Retreat schedule
Saturday 19 Nov
8.15 – 9.00 am Introductory overview of Tibetan Buddhism (optional)
Session 1: 9.30 – 10.30 am
Session 2: 11.30 -12.30 am
Lunch
Session 3: 2 – 3 pm
Session 4: 3.30 – 4.30 pm
Session 5: 5 – 6 pm
Dinner
Evening discussion group 7.30 – 8.30 pm
Sunday 20 Nov
Breakfast 7am
Session 1: 8-9.15 am
Session 2: 10.15 – 11.30 am
Lunch 12 noon
Tibetan Buddhist Society members can redeem their retreat discount vouchers for this event. If you would like to become a member click here.
MORE INFORMATION
For more information about the retreat, please email events@tushita.org