Winter retreat – On site and online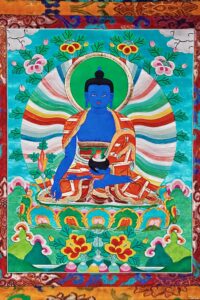 Medicine Buddha is a profound and powerful spiritual practice to create more opportunities for mental, physical and emotional healing. Some health practitioners also embrace the meditations and mantras to augment their conventional training.
This weekend retreat we will:
explore the background and benefits of Medicine Buddha
experience the remarkable Medicine Buddha meditations
recite the powerful Medicine Buddha mantra to benefit ourselves and others
Welcome to our winter retreat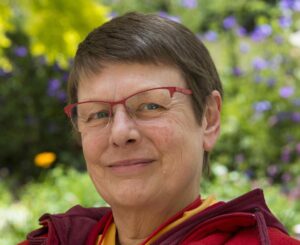 We look forward to welcoming you to our winter weekend retreat, to be led by Venerable Anna Goldstein. Anna is a Buddhist nun who studied for many years with the great Tibetan scholar, meditator and spiritual guide, Venerable Geshe Acharya Thubten Loden.
Retreat information
The retreat is suitable for beginners and experienced meditators alike.
Program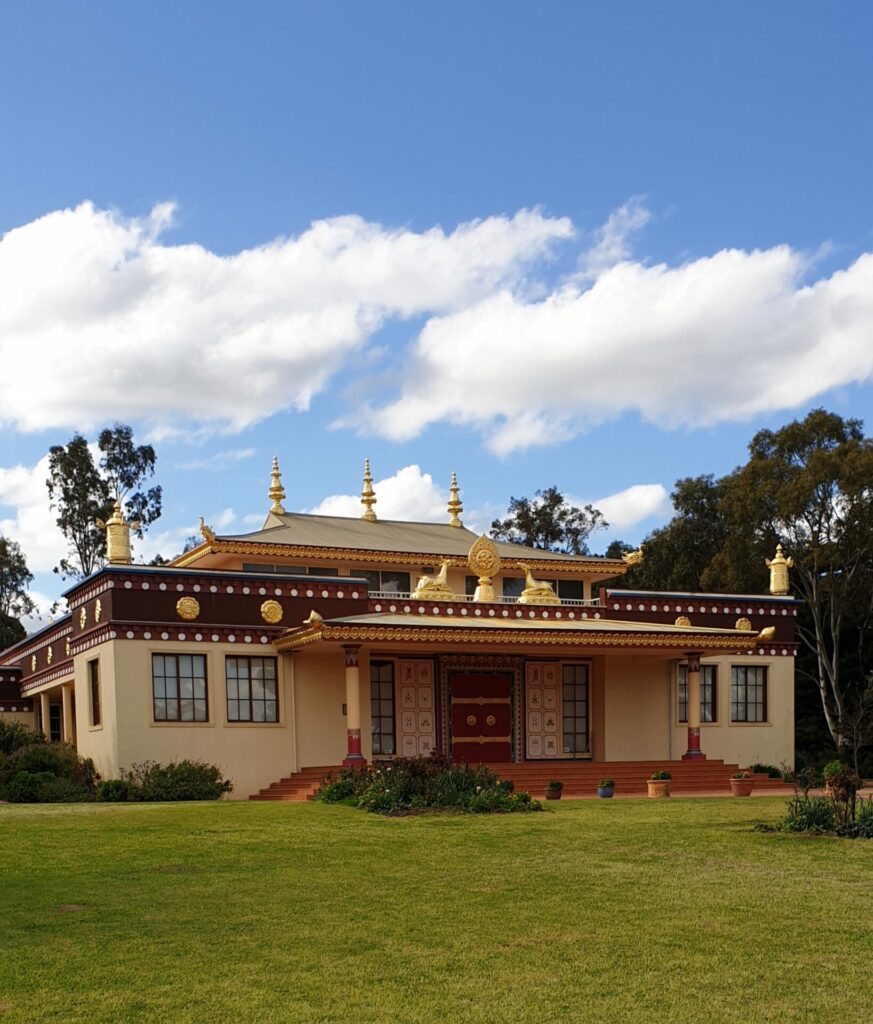 The retreat includes nine one-hour guided meditation sessions, six on Saturday and three on Sunday. It will conclude with lunch around midday on Sunday. Each session will include a short talk.
The retreat will be held on-site in the beautiful environment of the Peaceful Land of Joy meditation centre. Participants can also attend online.
On-site attendees may stay at the centre. Accommodation is limited and is available on a first come, first served basis. Participants are also able to attend onsite on a daily basis. However, living onsite gives the fullest retreat experience.
The retreat is fully catered and there is ample opportunity during the session breaks to stroll and enjoy the peace of the centre's beautiful gardens.
REGISTER FOR THE RETREAT
Winter Retreat – register here
Tibetan Buddhist Society members can redeem their annual Retreat discount voucher for this event. If you would like to become a member click here
MORE INFORMATION
For more information about the retreat, please email events@tushita.org
UPCOMING RETREATS – SAVE THESE DATES!
We have a great 2023 retreat program at the centre. Here's the schedule for coming months:
August 19, with Nick Sleeman (subject to be confirmed)
September 17-October 7 Vajrayogini retreat with Les Sheehy (Vajrayogini empowerment required)
We'll send out more information and registration details in advance of each retreat. For more information in the meantime please email events@tushita.org