Prayers for the return of our spiritual guide
Prayers for the return of our spiritual guide, Loden Rinpoche, were held at Sera Je Monastery in late April.
Tibetan Buddhist Society's centres requested 100,000 prayers of the Twenty-One Taras, and many Mahakala prayers, for this purpose.
In May, as centres prepared for their own prayers, the $10,000 sponsorship was very quickly recovered by generous student donations.
The prayers of Mahakala and Twenty-One Taras are now recited weekly in Melbourne, and by some students each day. For more information and links to the prayers please email events@tushita.org
Denma Khangsten restoration
Sera Je Denma Khangsten – one of 14 khangstens (hostels) attached to the great Sera Je Monastic University in Bylakuppe in southern India – has transformed in recent months.
Venerable Geshe Acharya Thubten Loden, our founder and spiritual guide was closely affiliated with Denma Khangsten. His students maintain Geshe-la's house nearby, managed by Venerable Geshe Penpa Tsering.
Geshe-la was a major contributor to Denma Khangsten – regularly travelling to India to make offerings to all the monks at Denma and Sera Je, as well as monks at the other great monasteries of Drepung and Ganden near Mysore.
In 1997, Geshe-la offered $24,800 to Denma Khangsten to build a magnificent prayer hall and a two-storey hostel for new arrivals from Tibet.
Among recent works is renovation of the traditional entrance Dharmachakra and deer, the traditional prayer wheels (gyaltsen), other ornaments and external paintwork.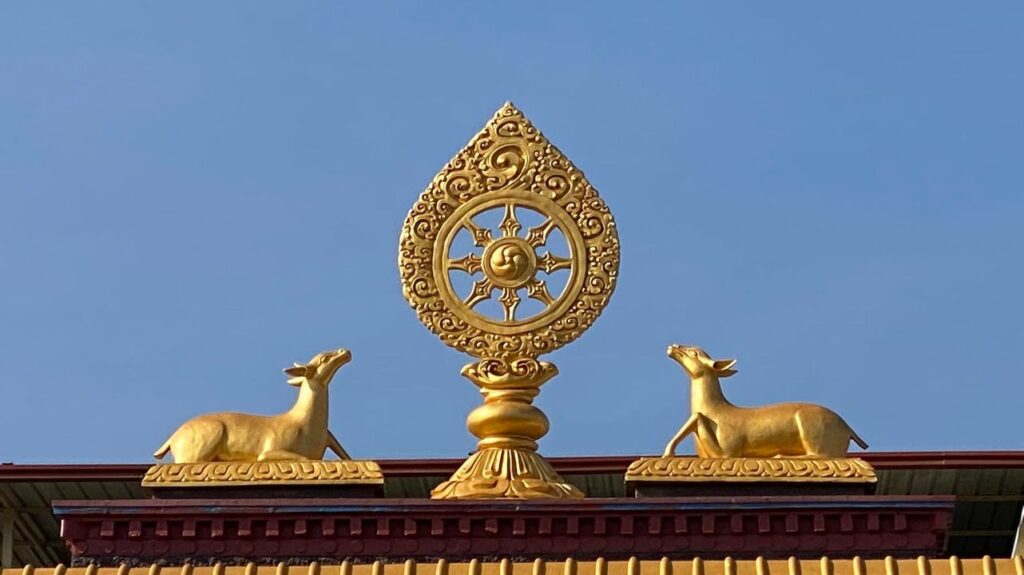 Here is some footage that show the extent of the works.
Painting works and the surrounding gardens
Restoring the entrance
Completed entrance and ornaments