White Tara – Healing from within with Michael Joseph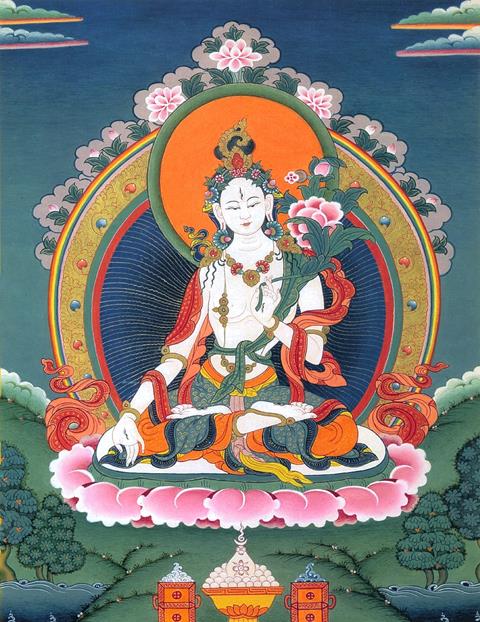 White Tara, 'the mother of liberation' is an enlightened holy being. She embodies pure heart-warming love and the perfect wisdom of enlightenment in female form. She brings peace and compassion to all beings – emanating a soothing white radiance like the full moon. Tara is everything beautiful condensed into one.
White Tara meditation connects us to her blessings. It recharges our batteries, counteracts illness, and promotes good health and long life.
Visualising the perfect form of Tara awakens our potential for peace and happiness. In this retreat we will learn the 4 practices for developing peacefulness, love, energy and strength. Geshe Loden, the spiritual head of the Tibetan Buddhist Society explained all of Buddha's teachings are included in Tara's mantra: Om tare tutare ture soha.
We look forward to welcoming you to our one day retreat on May 13, to be led by Michael Joseph. Michael is a long-time student of the Society's founder and spiritual guide, Venerable Geshe Acharya Thubten Loden. 
Retreat information
The retreat is suitable for beginners and experienced meditators alike.
Program
There will be four guided meditation sessions. Each session will include a short talk. The retreat timetable will be:
Session 1: 9.15 – 10.30am
Morning tea beak
Session 2: 11.15am – 12.30pm
Lunch break
Session 3: 2.15 – 3.30pm
Afternoon tea break
Session 4: 4.15 – 5.30pm
More Information
For more information about the White Tara one day retreat, please email events@tushita.org
CLICK ON THE BUTTON TO REGISTER